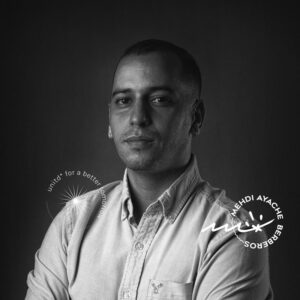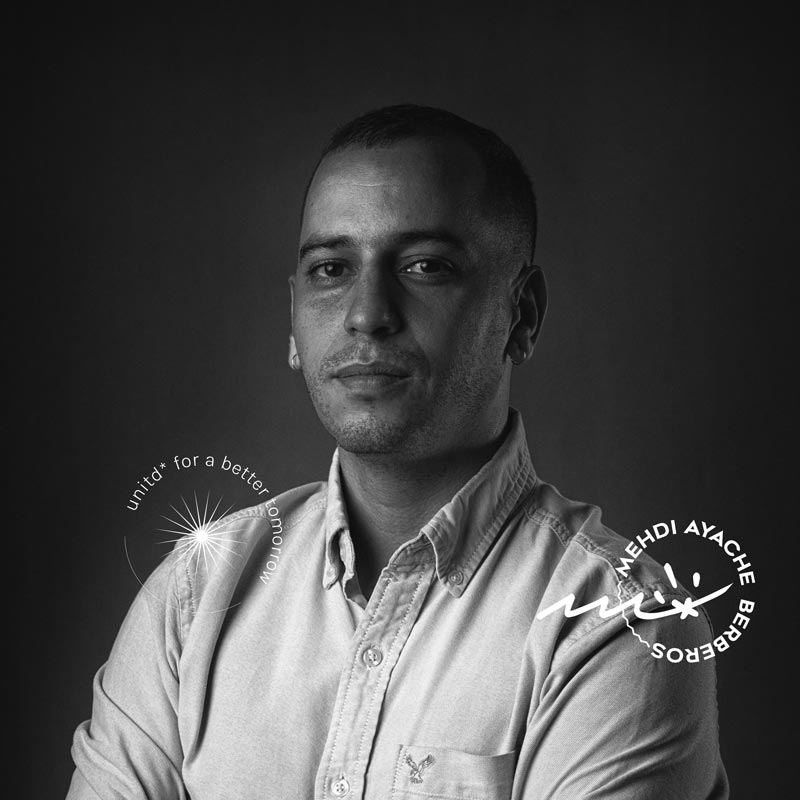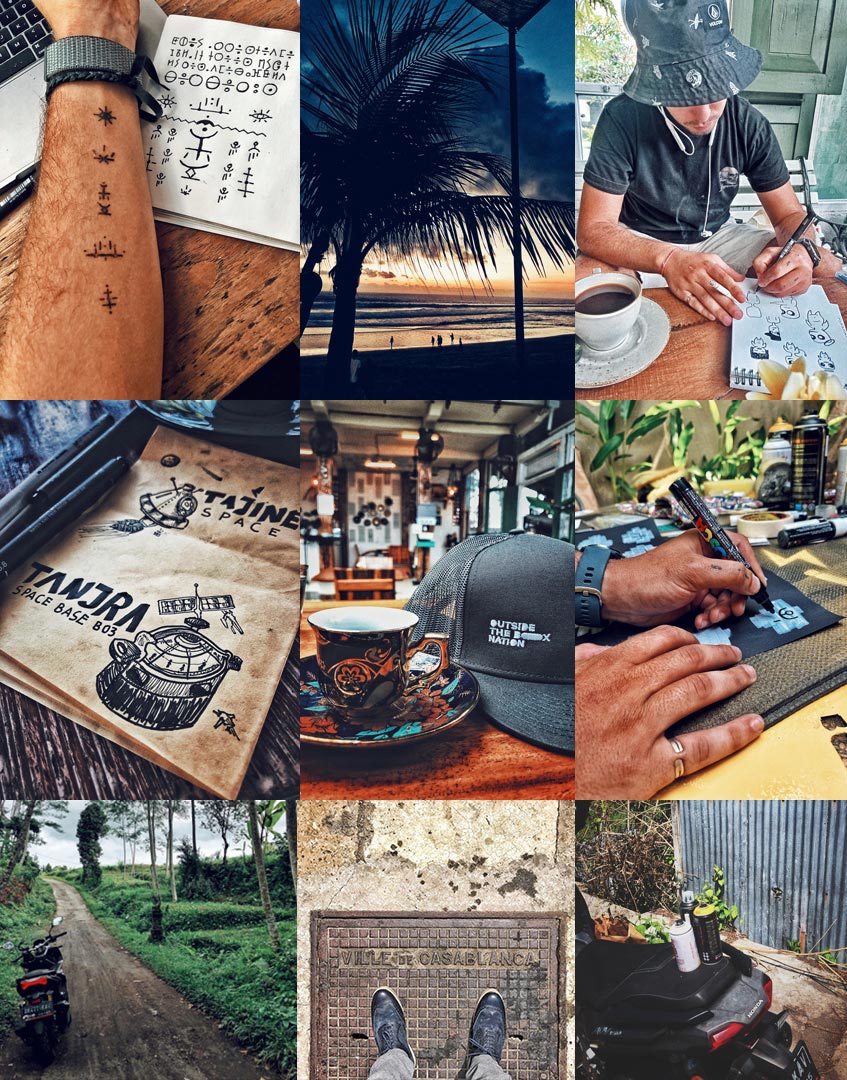 + 17 years of experience in diverse industries, including music, media, heavy industries, government, and banking. Hailing from Morocco, my career has allowed me to develop strong management skills and a wide range of expertise. I thrive on using creativity to solve problems and drive meaningful outcomes.
My name is Mehdi Ayache, a multi-disciplinary art director, designer, and serial entrepreneur. Born in Casablanca, Morocco, I embarked on a transformative spiritual journey that took me across diverse cultures. From the spiritual depths of India to the enchanting landscapes of Malaysia, this soul-stirring adventure profoundly shaped my perspective and ignited an unwavering passion for creativity.
Throughout my career, I have founded and led five startups—Casapplanca, Stroy By Vi, Moykeez, Tomorrow Media Network (TMN), and BYVID. These ventures have provided me with invaluable knowledge, diverse challenges, and opportunities for growth. I had the privilege of working with talented individuals, including Mr. Chaadi Benchakroun, who taught me the intricacies of marketing and instilled in me a strong sense of professional discipline.
My entrepreneurial background has sharpened my problem-solving skills and fortified my ability to deliver results. As an art director and designer, my main focus is on branding and product design. I bring creativity to the forefront as a versatile tool to solve real-life problems and translate concepts into successful business strategies. Grounded in a deep understanding of business metrics, I believe in the enduring power of brands crafted with solid processes.
In addition to my experience in entrepreneurship and design, I have honed my management skills through notable engagements. One such experience was my involvement with SYMODD agency, where we achieved remarkable success on government projects with significant economic impact in the Souss Massa Draa region of Morocco.
Today, I continue to offer consulting services in my areas of expertise as an independent professional. Alongside this, I am establishing a corporate presence under UNITD GROUP (Hong Kong and Indonesia), expanding my reach and capabilities to deliver exceptional results on a larger scale.
In my personal projects, including Outside The Box Nation, Cook Warriors, and Berberos Kingdom, I embrace the freedom to express myself through various creative outlets such as illustration, writing, and street art. These endeavors serve as a constant source of inspiration, enabling me to continually push the boundaries of creativity.
Inspired by the visionary George Lois and his concept of the BIG IDEA, I embody his spirit in my work. I firmly believe that creativity has the power to revolutionize and shape the world, and it is this belief that fuels my dedication and passion.
Cook Warriors
subtitle goes here
Cook Warriors
subtitle goes here
"Life is nothing but an experience, and I am a user among others. Designing for humans means making the world better for all of us. It's my mission to improve the lives of society, groups, and individuals – starting with my own. What we feel as sadness, or what I call "fake modern sadness," is simply a poorly designed approach that has failed to successfully complete the journey of experiencing life through our senses. When I refer to Design, I mean it as a science – a human science, or simply put … a process."
— M/AY BERBEROS / 2023
Trainer "Fail to Succeed"@Enactus Agadir August 1, 2016
Find more professional Activities in my resume (last update : 2019)